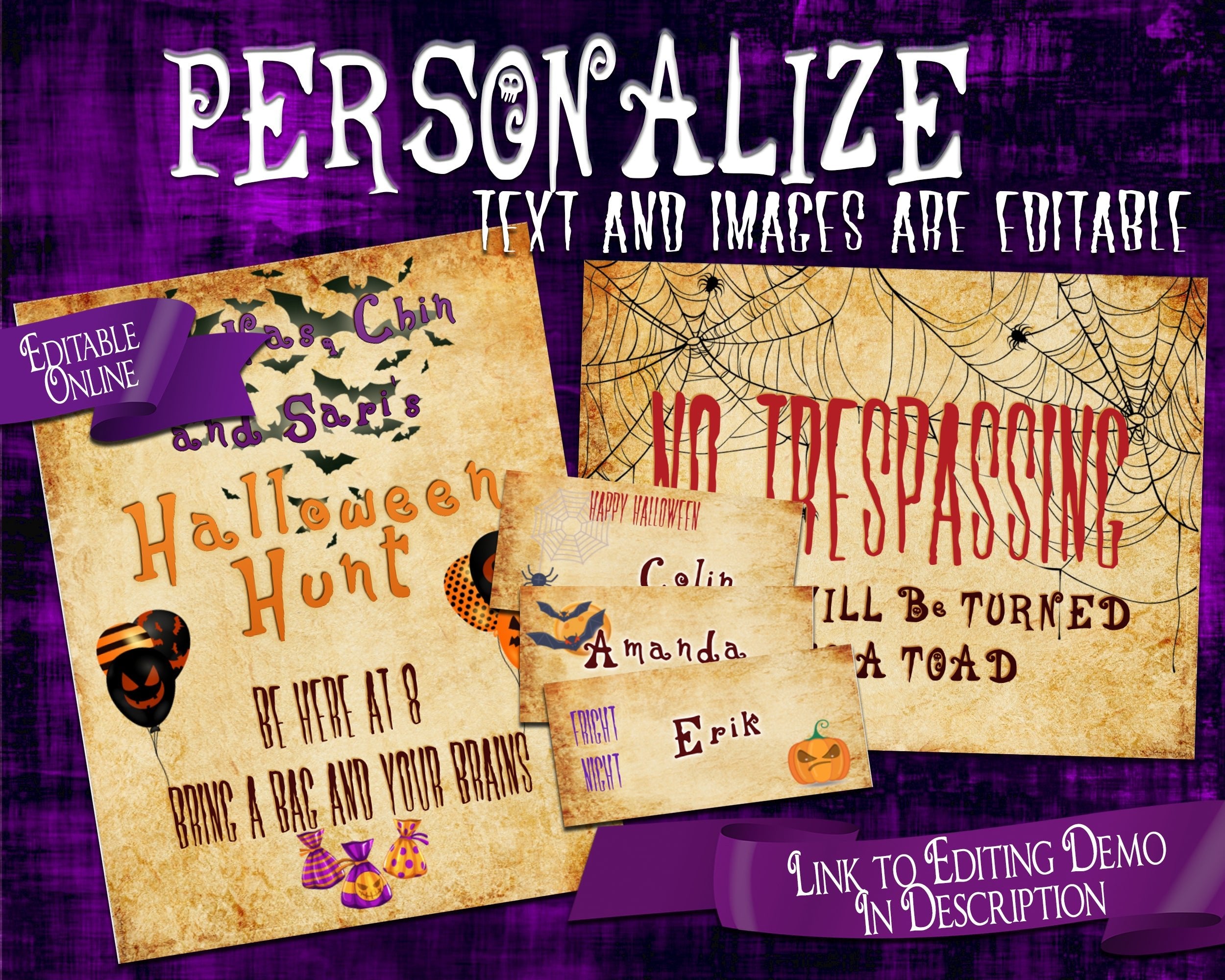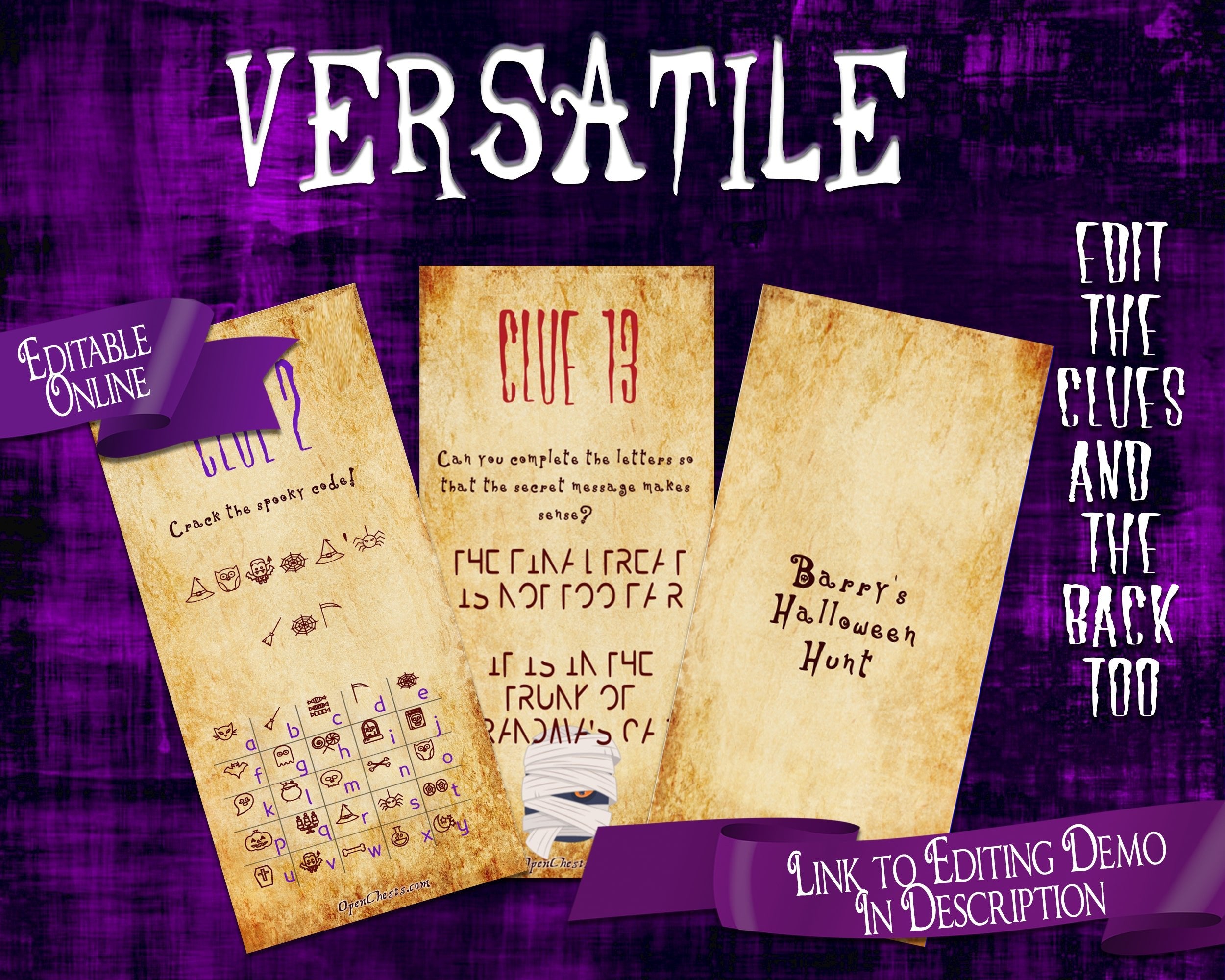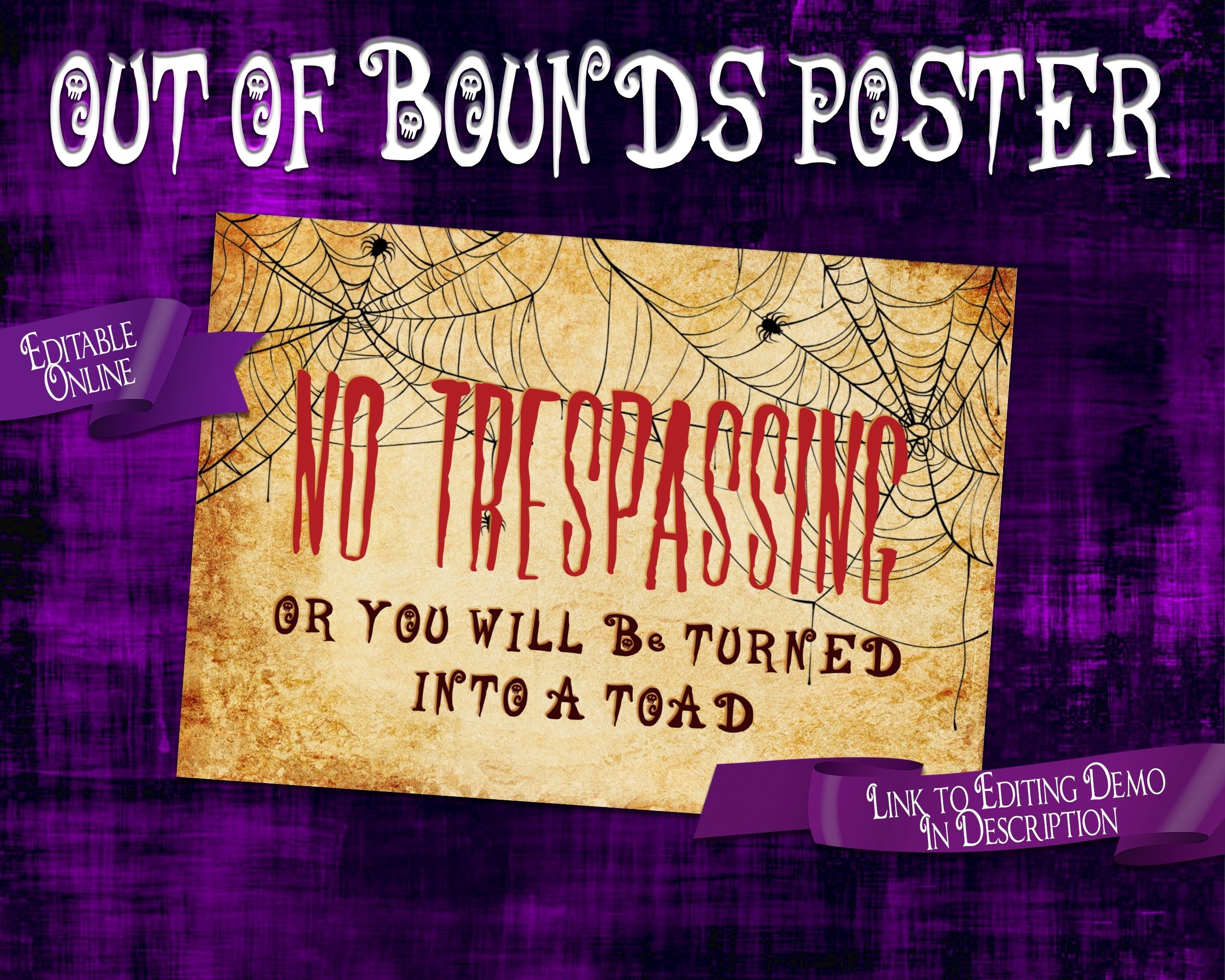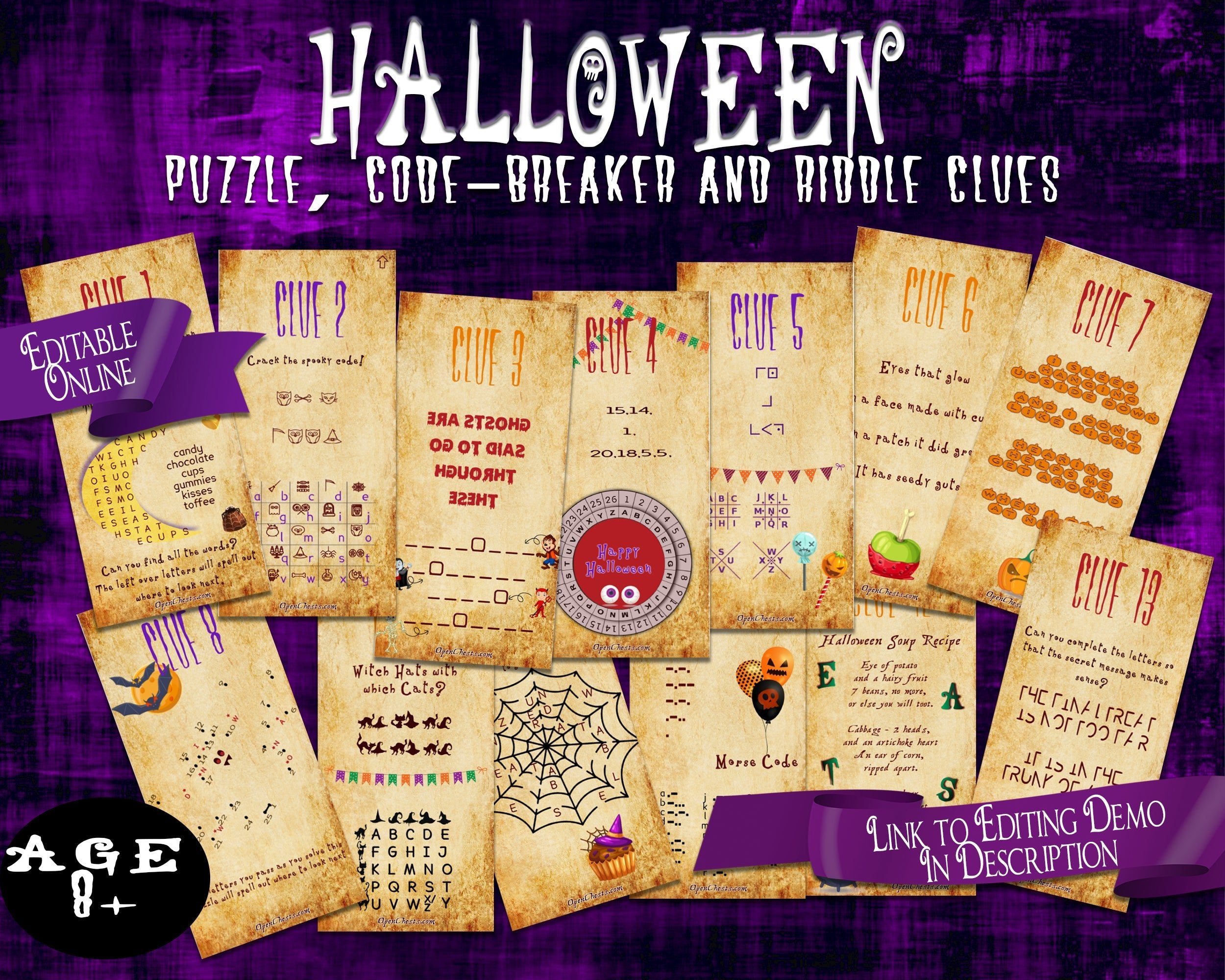 Leave this trail of Treasure Hunt clues for older kids and teens to find Halloween treats. The seekers are given the first clue, which leads to clue 2, and so on until they reach the treasure at the end.
The hiding places, in the original set of clues, are available in most homes. But, this set of scavenger hunt clues gives you options because you can edit the clues and change the answers to different Hiding Places.
This editable treasure hunt clue set consists of...
- 13 puzzle, riddle and code-breaker clues
- 3 blank clue templates
- blank matching gift tags
- a start poster
- an out of bounds poster
ALL TEMPLATES ARE EDITABLE ON CORJL.COM FOR NO EXTRA FEE USING YOUR WEB BROWSER - NO EXTRA SOFTWARE NEEDED.
★
TRY BEFORE YOU BUY!
★
⏳ Gameplay: 45-60mins, depending on how tricky you make the hiding places
🌶 Difficulty: The puzzles and riddles require some thinking, but they are intended to be fun, and the game should flow pretty well
🧒 Age: 9yo to 99yo (as a guide)
👥 Number of players: 2 sets of teams with 1-5 working as a team
📍 Location: The area outside a home or a neighbourhood. But the clues are editable, and you can create your own clues too - so you can make it fit any location.
Editable Halloween Treasure Hunt Puzzle Clues
Delivery & Customization

Email delivery

Once your payment has been processed, you will receive PDFs of everything you need via automatic email. No shipment delays!

You can customize on Corjl.com

For no extra cost, you can also edit the templates on Corjl.com. Once your payment has been cleared, you will receive a second email from Corjl.com inviting you to edit the clues/map template you purchased.

Each kit has a link to an editing demo that you can try out before you place your order.
FAQ

How long to I have to edit the templates on Corjl.com?

To prevent the designs from being exploited for commercial use, there is a 30-day expiry on the templates on Corjl.com. Please reach out if you need more time.

How many different sets of clues or maps can I create and download in Corjl.com?

For maps, you can create and download as many different maps as you wish within the 30 day window. For clues, you can customize and download 4 times. Again, reach out if you need more downloads. It's just put in place to prevent the bad guys!

Do you offer a print and ship service?

I am currently not offering this service. If you purchase you will receive the printable kits as PDFs via automatic email. You can then print at home or bring the file to a professional print service.

Can you customize the kits for me?

If you have an idea for a theme, then let me know and depending on my workload, I might take on the project.

If you are trying to customize on Corjl.com and feel stuck or overwhelmed, please get in touch, and I'll try to help - most people find the editing process fairly easy.
About Me

About OpenChests.com

Click here to learn more about OpenChests

About Me