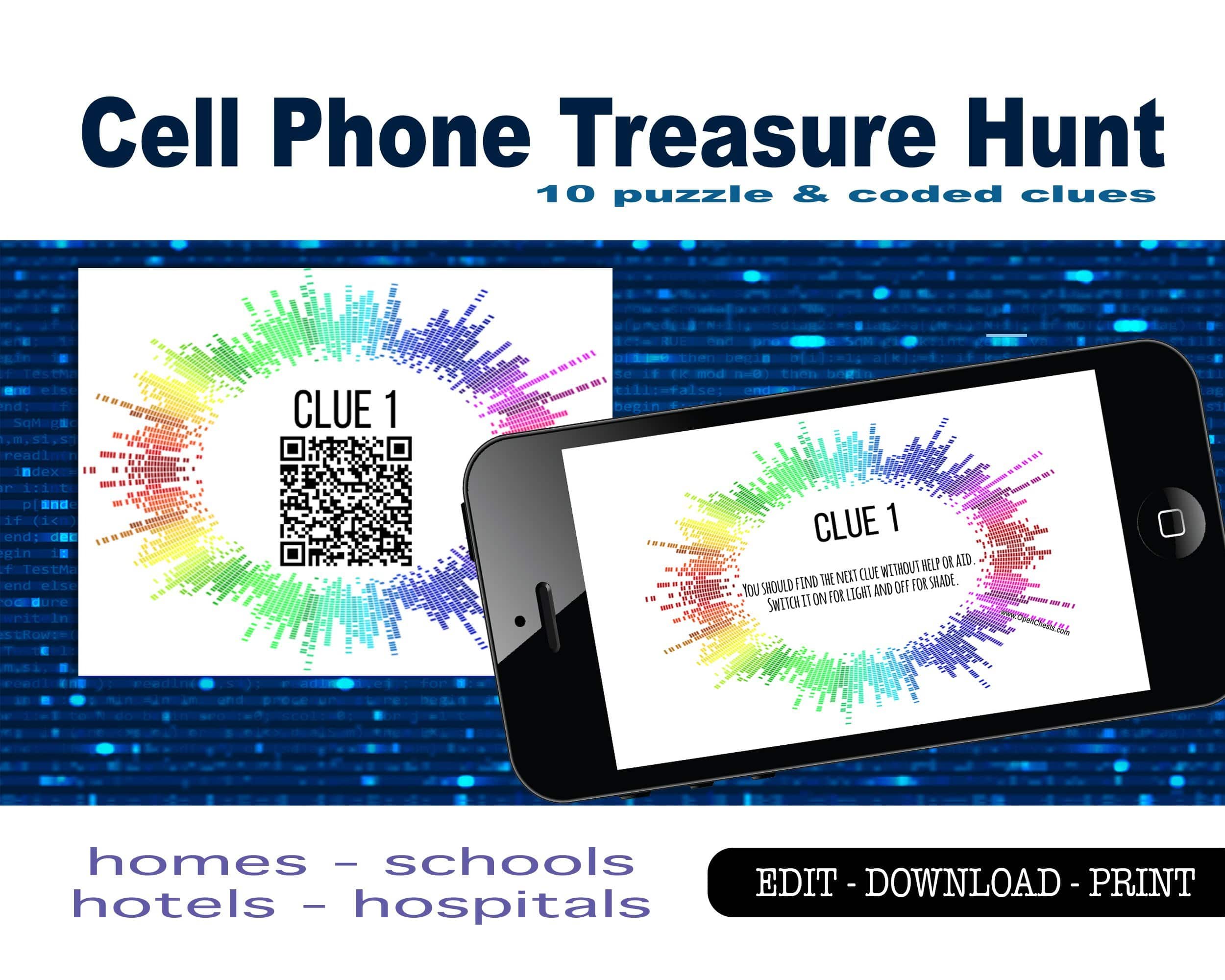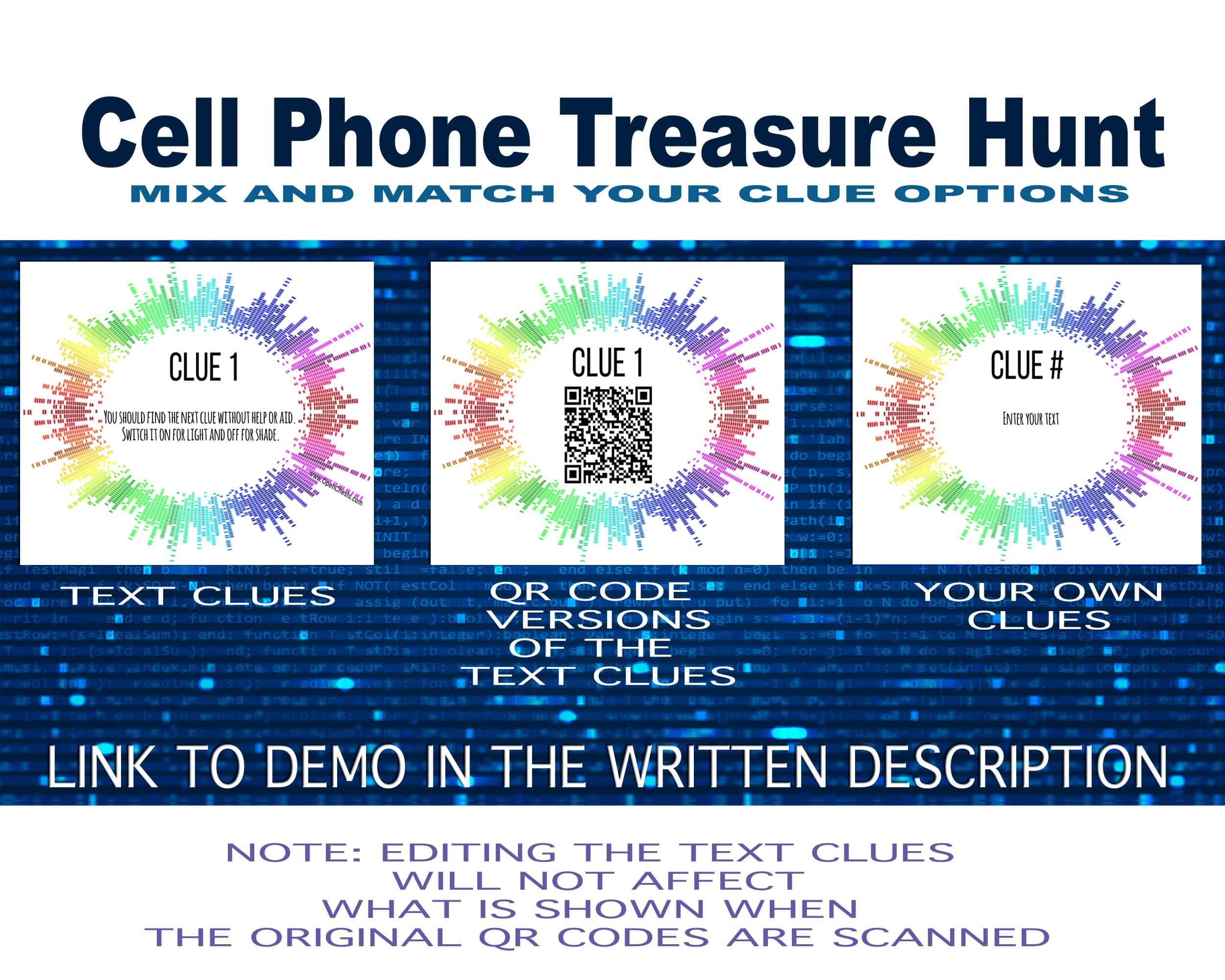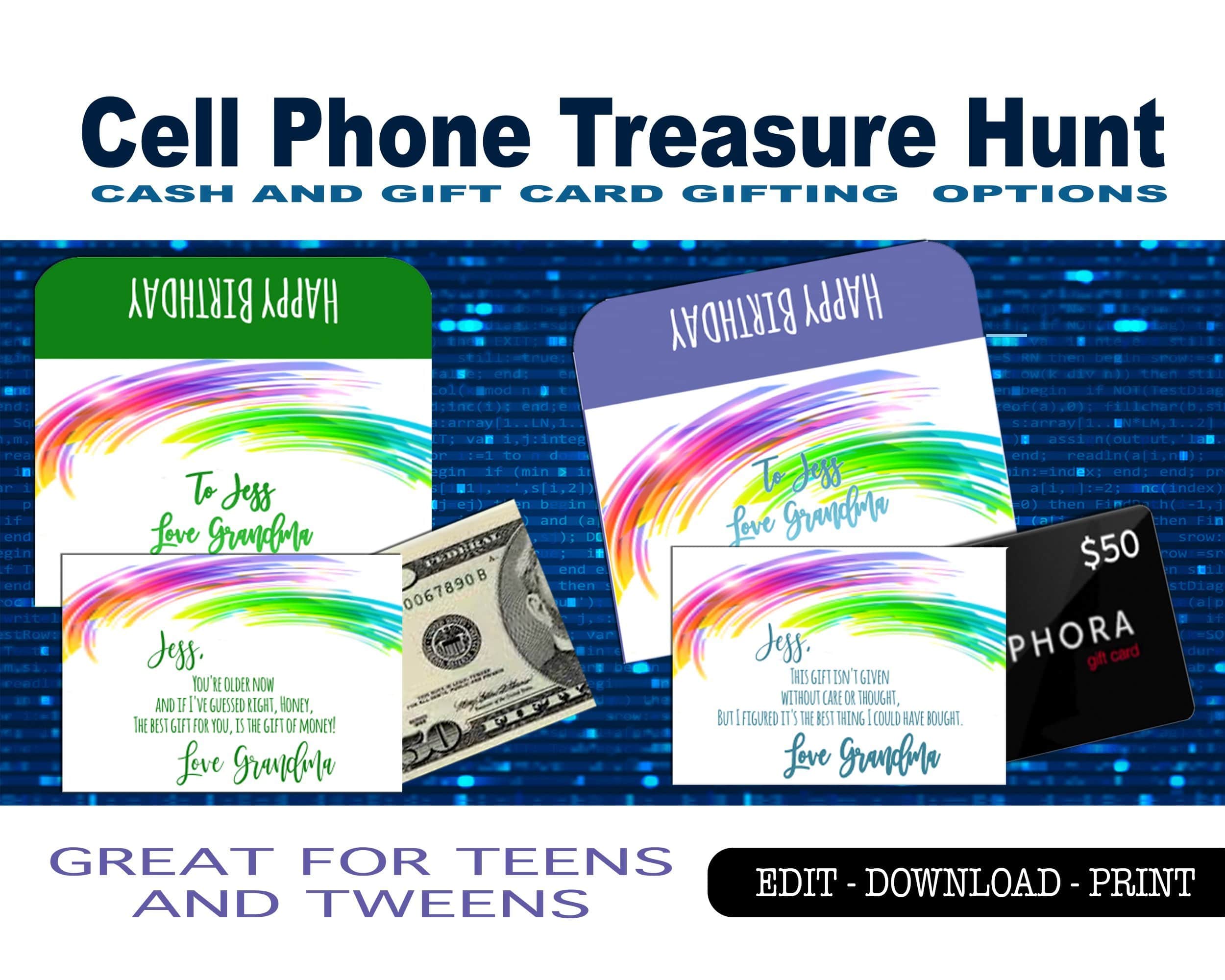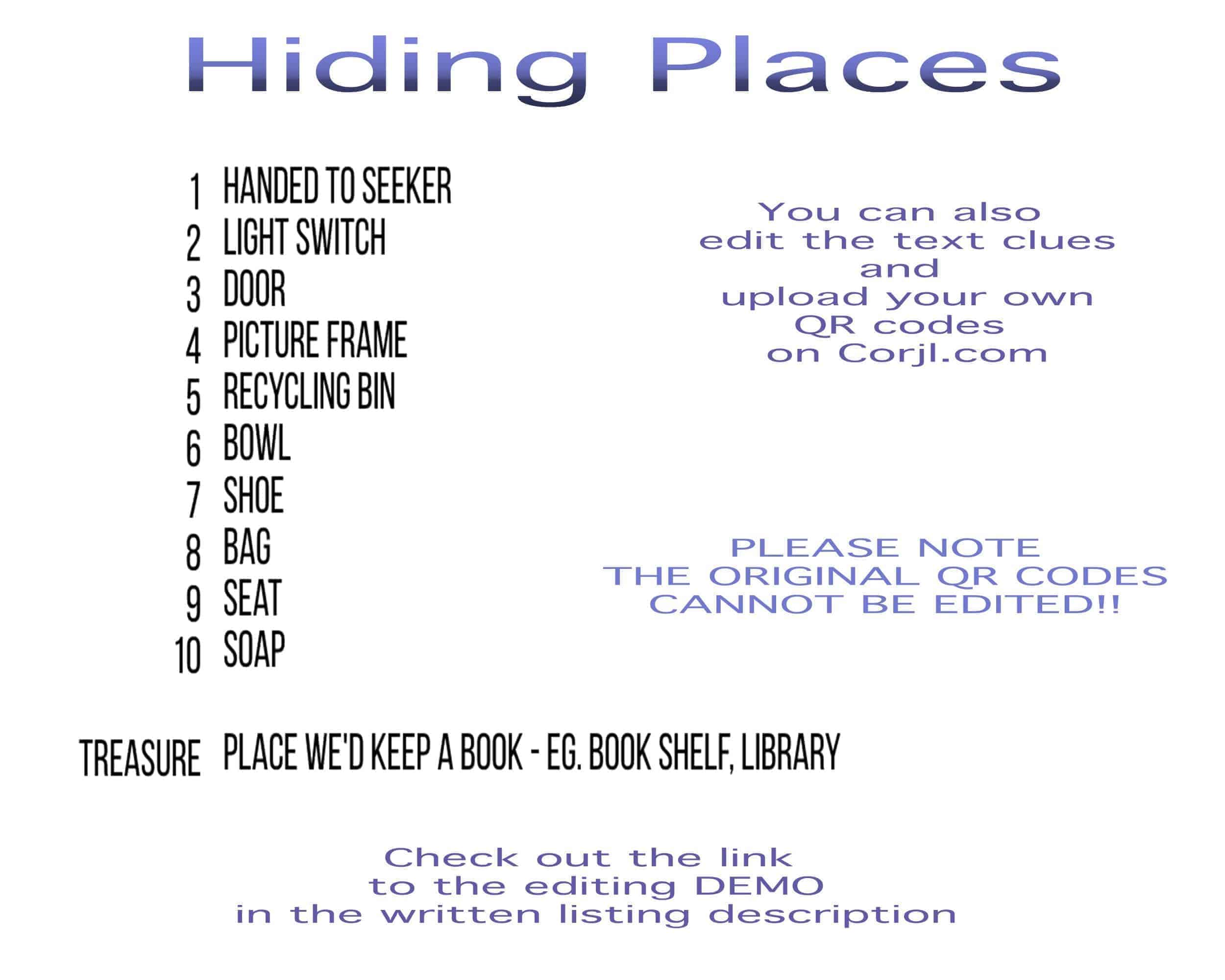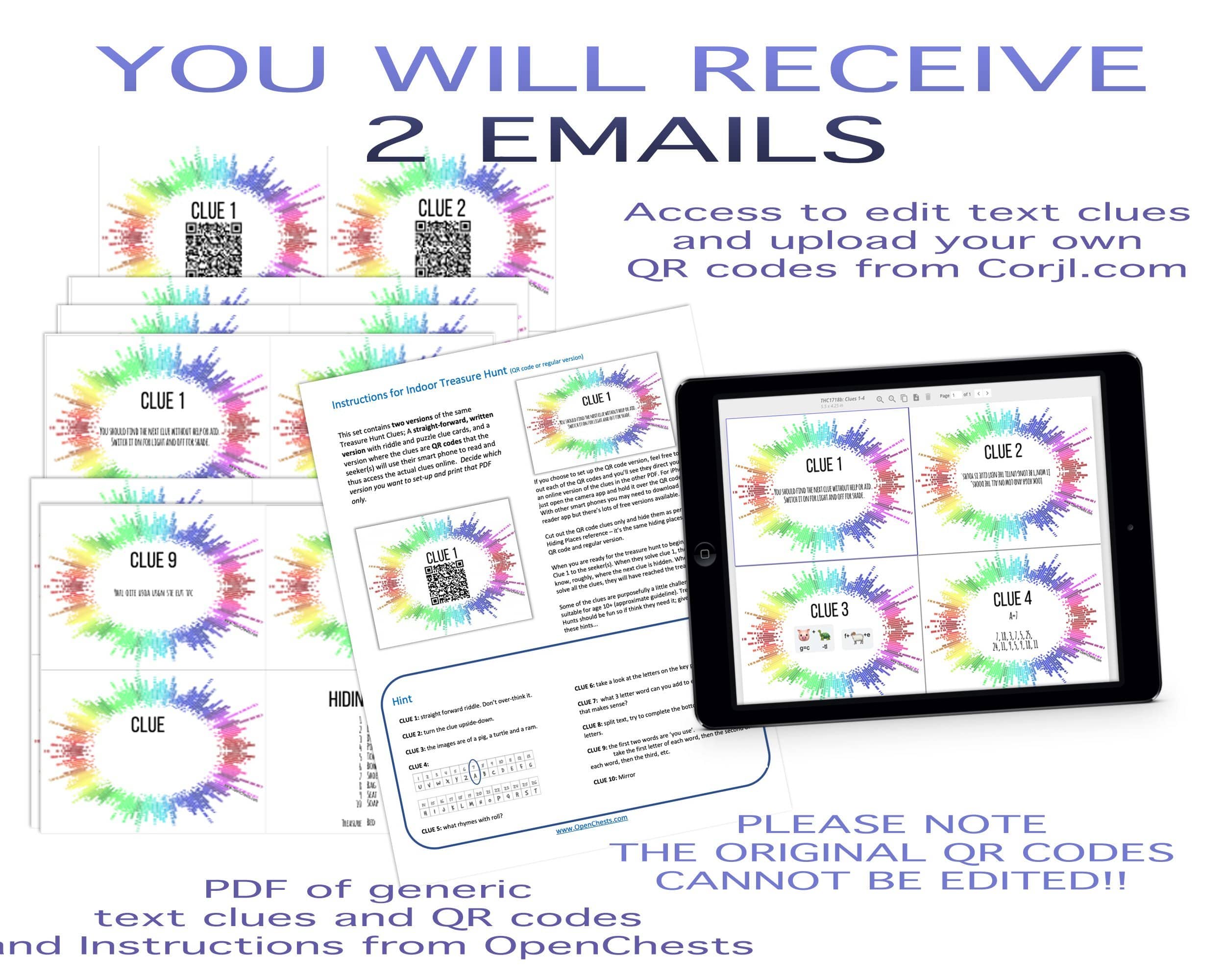 Amaze your loved ones with this QR Code Treasure Hunt Clues printable. Perfect for tweens, teenagers, and adults, this fun challenge leads to your hidden gift that will make for a special memory. Solve each clue to progress further in the hunt. iPhone users can simply scan with their regular camera, while Android users will need to download an app to enjoy this treasure hunt.

Specifications
Gameplay: 30-45 mins, depending on experience.
Difficulty: Riddles/codebreaking require abstract thought.
Age: 10-99yo. 
Players: 1-5. 
Location: Indoor/outdoor.
Delivery: Email.
Editing: Yes, using Corjl.com.
QR codes can be replaced by uploaded images.

★ TRY EDITING DEMO BEFORE YOU BUY! ★

Android users need a free QR reader app; iPhones can read them automatically. You'll get 10 text clues & 10 QR code versions as PDFs. Plus, you get access to Corjl.com to customize the treasure hunt w/o downloads & proofs. You can go for the generic clues, QR codes, your own, or a mixture for a personal experience. The QR version has the same clues as the text.

You'll get:
• An email with a PDF of text/QR clues, & hiding place reference.
• Clues/standard hiding spots per images in listing.
• Email from Corjl, access to clues to edit/personalize.
• Blank clues, envelopes for gifting/cash, editable ending keepsake msg.
• Create up to 4 sets of clues for 30 days.

*No physical items will be shipped.

QR Code Treasure Hunt Clues
Delivery & Customization

Email delivery

Once your payment has been processed, you will receive PDFs of everything you need via automatic email. No shipment delays!

You can customize on Corjl.com

For no extra cost, you can also edit the templates on Corjl.com. Once your payment has been cleared, you will receive a second email from Corjl.com inviting you to edit the clues/map template you purchased.

Each kit has a link to an editing demo that you can try out before you place your order.
FAQ

How long to I have to edit the templates on Corjl.com?

You can edit the templates on Corjl.com for one year before they will expire.

How many different sets of clues or maps can I create and download in Corjl.com?

For maps, you can create and download as many different maps as you wish within the 30 day window. For clues, you can customize and download 4 times. Again, reach out if you need more downloads. It's just put in place to prevent the bad guys!

Do you offer a print and ship service?

I am currently not offering this service. If you purchase you will receive the printable kits as PDFs via automatic email. You can then print at home or bring the file to a professional print service.

Can you customize the kits for me?

If you have an idea for a theme, then let me know and depending on my workload, I might take on the project.

If you are trying to customize on Corjl.com and feel stuck or overwhelmed, please get in touch, and I'll try to help - most people find the editing process fairly easy.
About Me

About OpenChests.com

Click here to learn more about OpenChests

About Me